Have you noticed your Windows computer running glacially slow? Everybody has this experience, and it can be very frustrating. Simple tasks that we perform daily take twice as long as they used to, and sometimes the computer just "hangs" for no apparent reason.
.
Rebooting helps, but frequent rebooting is also time-consuming. So what is the answer?
.
Here are seven things you can do that will help. Some tasks you need to perform regularly, while others are once-off activities. Many of them you have probably done before, but forgotten about.
.
#1 Defragment Your Hard Disk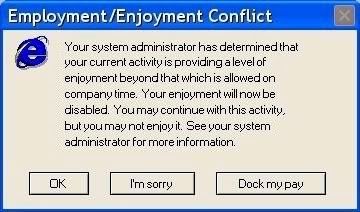 Regularly defragging the hard drive is a routine process. I wish Windows had an automatic reminder to warn us to do this – they seem to give us plenty of warnings that are much less important! Defragging the hard drive removes gaps and improves Windows performance by rebuilding fragmented files, reducing seek times.
.
#2 Disable the Search Index Service (one time)
The Indexing Service uses a lot of CPU and slows down the computer. By indexing and updating lists of all the files on the computer, it is intended to speed up searches by scanning the index list. The rest of the time, it just adds a burden to the CPU.
.
#3 Remove Start-up Programs (regularly)
Many programs are launched automatically when Windows boots up. Removing unnecessary start-up applications will speed up the start-up process.
.
#4 Cut Down on Background Applications (regularly)
Many background applications are unnecessary and only increase CPU cycles.
.
#5 Disable Your Wireless Internet and/or Bluetooth (one time)
If you're not using the wireless internet or Bluetooth, you can disable the hardware to save resources.
.
#6 Keep Your Computer Cool (regularly)

The hotter your computer gets, the harder the fans have to work to keep it cool and the slower the hardware performs. With a laptop, ensure there is proper ventilation by placing it on a hard surface. With a desktop, make sure there is plenty of space around the air ducts. With both, remove dust regularly using a compressed air blower.
.
#7 Uninstall Unnecessary Programs (regularly)
Most of us end up with software we're not using and have no plans to use in the future: uninstall it to free up hard disk space and resources.
.
Do these seven things now, while you're thinking of them, and you'll be surprised at the improvement in Windows performance that you'll achieve.
.